We are the number one legal force for ambitious exporters, importers, freight forwarders, and marine insurers. In 2022, Recoupex recovered
81%

of cargo claims submitted to us, in an industry where

95%

of claims are rejected every year.
If we don't win, you don't pay
We win back what you're owed
---
We help you win back rejected, uninsured claims and insurance deductibles, before your claim runs out.
We work across more countries and can help in more situations than anyone else.
In 2022, Recoupex recovered 81% of cargo claims submitted to us.
If we don't win, you don't pay.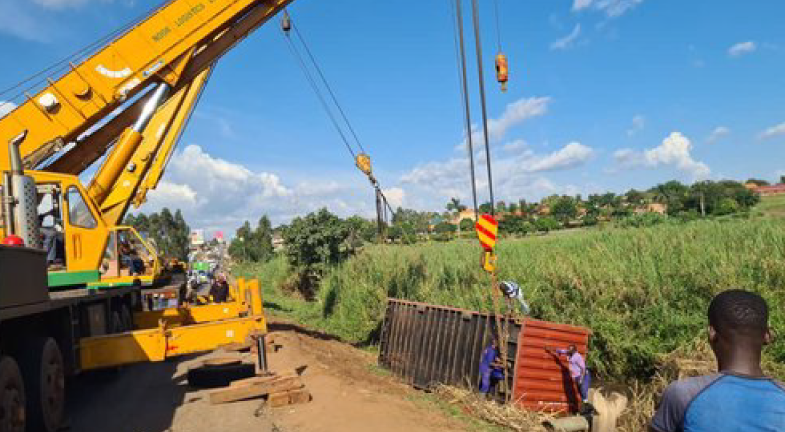 Simple process, quick resolution
---
Are you unsure of your legal rights? Or do you lack the time and expertise to embark on the claims process? Recoupex are experts, and we guide you through a simple and straightforward process.
You can submit a claim within minutes and most claims are resolved within 8-12 weeks.
As soon as we win back your rejected, uninsured claims, you get compensated.
High success rate
In 2022, Recoupex recovered 81% of cargo claims submitted to us. You have a 95% chance of rejection, based on industry-statistics, if you claim by yourself.
Full responsibility
We take care of the entire claim process for you. From claim submission to claim settlement. We guide you through the essential documents, submit them, and negotiate with the carrier for you.
Saving time and money
On your own it can take months of back-and-forth to get compensation. There's also a high chance that the carrier will drag your claim into the time bar. If your claim goes to court, you'll have to incur legal costs.
Up to date
We regularly update our clients about the recovery progress and swiftly answer questions. On your own, you will be left in the dark by the carrier, with very little updates.
Less stress
We handle the complete process seamlessly, from the moment of the claim submission until the settlement pay-out.
No win, no fee
Only if Recoupex is successful at recovering your cost, do we charge a 20%-50% success-fee, which we deduct from your claim compensation.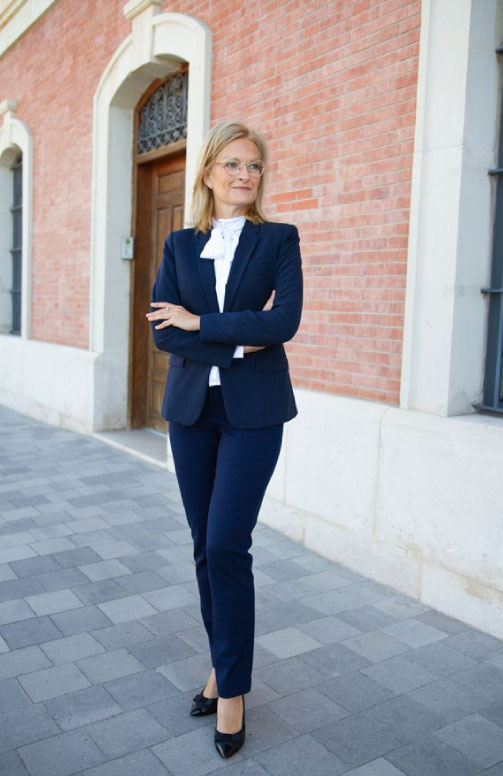 Meet Recoupex's founder
Lina Jasutiene
Attorney-at-law and legal adviser
---
"As a former defence lawyer at the biggest shipping company, I witnessed the frustrations and implications of unrecovered claims daily," says Lina. "I was a star at rejecting cargo claims fast, from shippers and marine insurers all over the world. It wasn't fun. I wanted more meaning in my life. I wanted to make a positive difference."
Now, Lina is on a mission to transform the cargo transportation industry. "I am passionate about helping clients recoup losses in an industry where 95% of all cargo claims are rejected every year. I use my shipping, business, and legal knowledge to help clients with loss prevention-strategies and cargo claims-recoveries in an uncomplicated, understandable manner that empowers the client.
"Giving others the comfort in knowing what to do to obtain compensation from the liable party, is the best job I could have asked for," says Lina.
Lina is a driven leader who has worked with hundreds of exporters and freight forwarders. She is also a passionate wife, mother, and friend.
Let's meet!
Ready to protect your business by orchestrating claim handling procedures, claims recoveries and team training?
Problem-specific solutions
We work across more countries and can help in more situations than anyone else. We've got you (re)covered.
For cargo owners
Cargo claims and commercial debt are part of business, but they shouldn't sink your business.
For cargo insurers
Subrogation recoveries. Say goodbye to 95-99% loss-ratio for marine cargo claims.
For freight forwarders
When your customers suffer cargo loss or damage, give them someone to turn to.
Fresh and frozen cargo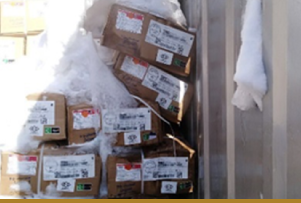 Cargo was damaged due to reefer malfunction or off-power. Fresh fruit and vegetables often suffer from elevated transit temperatures or chill damages.
Excessive transit time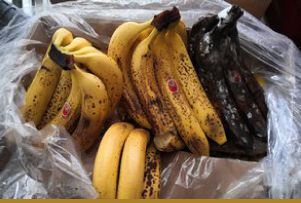 Due to the limited shelf life of fresh produce, excessive transit times can be extremely detrimental. Foodstuff experience an increased contamination risk.
Stolen or hijacked cargo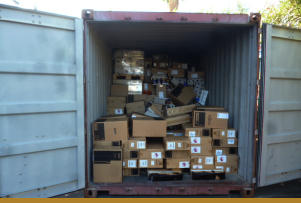 Cargo was stolen or hijacked. Loss can happen during inland transportation, at sea or at the port. Often, container doors are manipulated to steal cargo.
Water or physical damage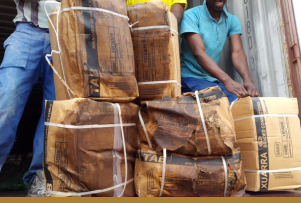 Cargo was water-damaged due to holes, rust, dents, poor gaskets, flooding or was physically damaged at a port-incident or during road transport.

STEP 1
Is your claim eligible?
Submit your case within the last 12 months at our website for assessment.

STEP 2
Recoupex helps you
Get regular updates when we take on the case, at no charge.

STEP 3
Get compensation
We solve your claim, you get compensated, Recoupex gets a success fee.